A Manhattan boutique condo can have some advantages that a high rise might not. A smaller building can mean more of a personal feeling when coming home. In a Manhattan building with 30 or less apartments, chances are you are going to have more customization and less mass production like a new building with 200 units plus. In the boutique building in NYC, you will see amenities but not the scale that you would see in a high rise luxury building like One Manhattan Square or One Riverside where you have swimming pools, bowling alleys, lounges, party rooms and gardens.
In a large building you might pay more per square foot for these due to the amenities like in Waterline Square on Manattan's west side or 15 Hudson Yards, where prices hover around $3k per square foot. In a smaller boutique building, you will have less amenities but can expect a roof deck, doorman, gym, and maybe a garden. Take for example, the 6 unit 207 West 75th street building which is brand new and averages only $2k per sqft.  In a 6 unit, be prepared to be involved in the operation of the condo.  In a 39 unit building like the Chamberlain at 269 West 87th street, you get amenities like a children's playroom,storage, gym,doorman and common outdoor spaces and again averaging around $2k per sqft. Also, in small building, any repairs will hit each apartment owner more than in a large condo with more owners to divide up the costs.
I think it comes to your lifestyle. A small building works well for some people who do not need the amenity suites that some of the large luxury buildings offer. For some people they feel this is akin to living in a hotel and some people love it and some do not.
What is your preference: Boutique or high rise with tons of amenities?
The Author-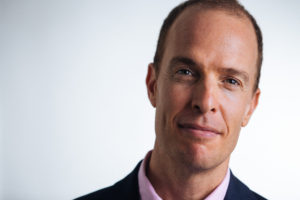 Brian Silvestry , a licensed real estate broker, has been selling residential and commercial real estate since 1999. He has sold in every neighborhood from Battery Park City to Washington Heights.