This is 3rd part of the series focusing on the purchase of Manhattan properties for investment. In this part, we take a look at the luxury market and it's opportunities.
According to the latest study from streeteasy.com 2018 is the year of the discount for luxury property, roughly defined as $4mm and up by the study. 59% of the properties that closed were discounted and median discount was $980,000. This is up from 36% of the properties in 2016 and also up from 2017's number of 54%.
One way to take advantage of the Manhattan luxury market is to buy and hold the property. Right now, the luxury market is in the 3rd year of buyer's market. Less product is coming on the market, and land sales have slowed. Once this inventory is absorbed, then we will again see a shortage of inventory in the luxury market and the prices will rise again.
Also, luxury rentals will be more and more in demand. Take for example 1 Hudson Yards. It is a building with luxury amenities, liklap pool, salt water pool for children, cold plunge pool plus a bowling alley and lounge with kitchen, penthouse party room, and tons of outdoor space. In addition, there is an gym similar to an Equinox, a basketball court, and plenty of outdoor grills for barbecuing. In a neighborhood that is developing with construction everywhere, take a guess how many rentals are available in this 178 unit building. Zero! All rented. 1 bedrooms were $4800, 2 bedrooms $9,000 + and 3 bedrooms $15k and up. The rental market also for the last 2 years, has been oversupplied and this will change in the next 1-2 years. In 20 years of real estate brokerage, I have seen several cycles.
Take an apartment in Waterline square as an example. A 3bd/3ba in 1 Waterline Square aka 10 Riverside boulevard is asking just over $5 million. Due to the tax abatement, the monthlies for this 1824 sqft (169.4m2) apartment is $3,642 including the taxes.  A 3 bedroom/3bath of about the same size rented for $14,000 in 50 Riverside boulevard back in June of this year. Let's do the numbers on this purchase assuming an asking price purchase.
$5,000,000 purchase
$14,000 rent monthly
$3,642 monthly charges
$10,358 net or $124,296 annually
2.5% return 
The 2.5% return does not take into account the market price of this apartment in the future as well as tax benefits such as depreciation. Let's say in 5 years, the apartment is worth $6 million. Your rate of return then would be 5.6%.
Additionally, the monthly net income could support approximately $2 million in mortgage which could lower your necessary cash outlay to $3 million from $5 million. This would raise your rate of return in 5 years to 15%!
The luxury market is full of these type of deals where you can take advantage of the slowdown in demand and get in on the market before the market turns up again. If you understand that the tech and finance sectors are not going anywhere and also understand that Millenials might find it harder to purchase and many may decide to rent luxury instead of buying then you can take advantage of the opportunity that not everyone sees.
Part 1 of the Manhattan investment buying series
The Author-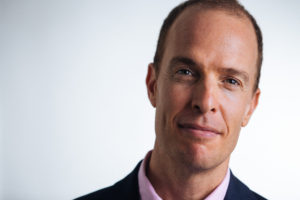 Brian Silvestry , a licensed real estate broker, has been selling residential and commercial real estate since 1999. He has sold in every neighborhood from Battery Park City to Washington Heights.