I think when you are choosing a broker to sell your Manhattan apartment, it comes to 5 questions that you need to answered.
1- How long have you been working in real estate?
2- Do you work by yourself or in a team?
3- What experience have you had in my building or nabe?
4- What is your marketing plan to sell my apartment?
5- How did you arrive at your proposed listing price?
Generally speaking, you will be better off going with a broker that you get as a referral from a friend or colleague so at least there is a track record. Let's take a look at the answers to the above questions that will give you  more of a probability of success in selling your Manhattan pad.
Real estate is cyclical and brokers with more years under their belt tend to have weathered more than one cycle. To be successful and continue to make a living generally means you at least are capable in your trade. If you have a $10 million Tribeca loft you might not want to hand that over to someone with 1 or 2 years in the business.
Working in a team can be an asset because you have more agents or assistants at your disposal. However, in a team with many listings you may want to ask if the primary agent will be working with you and handling buyer showings or if it's one of the team members possibly a newbie. That can make a big difference.
Having already had success in your building or in your neighborhood can also be a strong indication that they are familiar with both. Selling is transferring emotion and in some cases a long term owner in your building may be the best person to transfer that good feeling to a potential buyer.
As far as marketing goes, I think that listing in streeteasy, or online sites, is something that everyone does. Intangibles may be important like doing a video tour of the property or a social media presence. In any market, extra service does not cost more but it might be the difference in procuring a buyer for your Manhattan apartment or having it languish on the market. I think you should also ask about the follow up. If a buyer goes for financing, will your listing agent call the bank to see how the process is moving along. Will they speak to the other attorney to help expedite closing? Typically, the answer will be no but some agents will go the extra mile.
Lastly, the asking price is very important as an overpriced listing will just sit on the market only to have it's price chopped while delaying your plans to move. In some cases, there may be lots of similar properties and it's a matter of calculating price per square foot and making adjustments. However, pricing more expensive properties can be almost like pricing art. It's just not that simple.
I think if you ask some of the questions, and get a recommendation, you will definitely increase the chances that you will be successful in selling your Manhattan property.
The Author-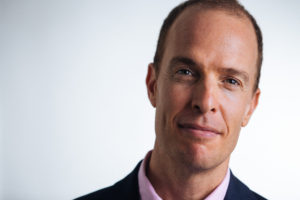 Brian Silvestry , a licensed real estate broker, has been selling residential and commercial real estate since 1999. He has sold in every neighborhood from Battery Park City to Washington Heights.