Let's assume you are doing a residential purchase or sale and need a Manhattan real estate attorney to represent you. How do you find one and what should your criteria be? Let's take a simplified look at what they do first to assist the process.
On a purchase, your attorney will review the proposed contract and examine the financial information of the co-op or condo building which might entail going to the building to read the minutes of the Board meetings. If there is some project coming up or a noisy neighbor that is wrecking havoc,  it might show up in these minutes.  Your attorney will meet you to sign the contract and fedex/messenger the contract and deposit check to the seller side. After that, assuming it's not a complicated transaction that will be about it until you go to closing and then he will reconcile the numbers at the closing table and provide you with a closing statement.
On a sale of a Manhattan co-op/condo, the attorney or assistant will prepare the NYS contracts, then will negotiate any changes proposed by the buyer side. You will meet your attorney once the buyer signs and counter sign the contract. If there are issues with the mortgage or closing, the attorney will intercede and if not your attorney will attend the closing and reconcile the numbers with the other side.
Attorneys charge generally as low as $2000 for this transaction and generally an average fee is closer to $3000 or more.
The easiest way to find a good real estate attorney is to ask a friend, family member or your real estate broker for the name of someone that they have used and had a good experience.
You want to make sure that any attorney you use specializes in real estate so that you have a true expert on your side. Sometimes your family attorney also "does" real estate transactions but if there is an issue along the way, experience in doing many transactions may be an asset that you are happy that they have or may hurt you if they do not. So choose someone with experience.
Find out if there is an assistant or someone that you can speak to in case you need a quick question answered. If your attorney spends all day in court and is unreachable by phone/email, it may add stress unnecessarily to the process. Most attorneys will have staff and in some cases they will be able to answer your questions.
Lastly, while you might be recommended to a big name law firm, ask who will be the one handling your transaction. A big name firm that delegates you to a junior attorney or paralegal may not be the wisest choice. Much in the same way, a big name real estate brokerage that passes you off to the 3rd assistant may also leave you feeling that you are not receiving the service you expect.
So while the description I have given of what an attorney is very simple, it is not easy and you never what bumps you will hit on the way so it's always best to have an expert on your side. To find the right person may take a little bit of research.
The Author-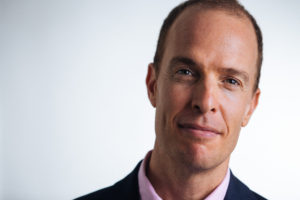 Brian Silvestry , a licensed real estate broker, has been selling residential and commercial real estate since 1999. He has sold in every Manhattan market from Battery Park City to Washington Heights.