So you list your Manhattan property and are imagining bidding wars and cash offers. What happens if you do not receive offers or have a dearth of showings? At what point do you adjust your price and how much do you adjust? Normally, within the first month you like to see showings and perhaps an offer, this is the best time to capture someone off the initial marketing/interest. If however, you have very few showings, an adjustment might be needed. But how much?
Often times, I will see price adjustments of $20,000 on a $3 million property or $100k on and $8 million property. These types of adjustments will not move the needle at all. Generally speaking analyze the data of showings of your property with your real estate broker and compare it with traffic of recently sold and comparable listings that are for sale and you can see how far off you are on your pricing. If you are getting showings but no offers what that means is the market is willing to come see your property but not offer on it. In this case 7-8% might be enough. However a total lack of showings and a declining market are a bad combination. If that is the case an adjustment of 10% or more depending on what the competing properties are offering. Communication is very important here with your real estate broker. I use a project management site to communicate directly with my clients so that if they want to know about showings and feedback from buyers in real time they can receive these updates directly in their email box or on their phones. You need to get that feedback to understand what the buyer market mindset is.
Recently, on a Battery Park City listing that I had,  we had to reduce it twice from $1.5 million to $1.35 to eventually $1.2 million. That was due to an extreme case where the common charges and taxes were unusually high.  In this case, two very strong negatives were dragging the price down but thankful the seller adjusted and was able to get a buyer before the market headed down even more which it did especially in that neighborhood.
So as far as price adjustments, be aggressive with them especially if after the first month you are getting zero or a very low amount of showings. Be less aggressive when you are getting showings but no offers. And adjust your expectations when the market is heading down and there is more inventory coming to market to compete with your property.
The Author-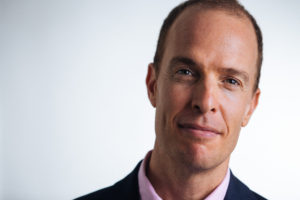 Brian Silvestry , a licensed real estate broker, has been selling residential and commercial real estate since 1999. He has sold in every Manhattan market from Battery Park City to Washington Heights.