Please note that the below is not legal advice or meant to substitute for it. Always consult with your attorney when dealing with matters of eviction, rent stabilization etc…
If you have some time before you are going to sell your Harlem SRO, there are several things that you can do to better position your property in the market to get the most money and with the least stress later. Here is my checklist.
1-Apply for a certificate of no harassment  (CNH)
2-Relocate or encourage the tenants to relocate especially tenants that are not paying.
3-Overall maintain a great relationship with the tenants
4- Make sure all services like heat and hot water are always provided and repairs are done swiftly
5- Minimize DOB,HPD violations
1-The CNH process takes anywhere from 5-7 months so in order to not delay your closing later, apply for it in advance. For more on why it's important read this previous post.
2- Since the next owner will likely want to alter the building to a 1-2 family, their plans will be delayed by tenants that still remain. As a result, the majority of buyers except the most savy will steer clear of occupied SROs. Tread lightly here because you can not do anything that would be considered harassment. If a tenant is not paying, you need to get an attorney and do an eviction asap. I have seen many cases where the tenants who do not pay rent are the ones who want the most money to be bought out of their apartments. So if a tenant is not paying, stay on top of it. Other tenants may leave on their own or be bought out. Just be careful if word spreads to other tenants that are buying tenants out, prices tend to ramp up. Also consult with an attorney as an SRO probably will fall under rent stabilization laws so tenants are entitled to renewal leases and the rents should be registered with DHCR.
3&4- Keep in mind that in order to obtain a CNH, HPD will ask the tenants both past and present within a 3 year look back for evidence of harassment. So while landlord-tenant relationships can get strained at times, always maintain a good relationship with your tenants. Also, move quickly to perform any repairs and you must maintain all basic services like heat, hot water and electricity within the building. Failing to provide basic services is a red flag of harassment.
5- Make sure to register your building and address any violations that you have on the building. It is easier to address issues little by little then let violations accumulate along with fines and penalties.
In most cases when I am called in to list and sell a Harlem SRO, there are many things we can address and a few that we should. However, if you have some lead time, things can get done in advance and we can get you the most money with the least amount of stress as a result of a little proper planning.
The Author-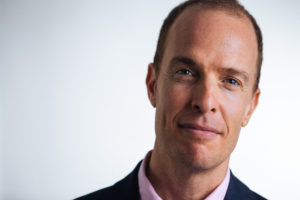 Brian Silvestry , a licensed real estate broker, has been selling residential and commercial real estate since 1999. He has sold in every neighborhood from Battery Park City to Washington Heights.