Here are a few simple things that a good real estate broker will do for you when assisting you with a purchase of Manhattan property.
1- Help you to get a pre approval or recommend you to a lender. Most experienced Manhattan real estate brokers will be able to recommend you to a lender that will help you to at least have a pre approval on hand when you go to make an offer.
2- Interpret data- These days, the general public has access to data from many sources including streeteasy, zillow, and trulia. What may be missing is the interpretation of the data and in some cases that can best be done by an experienced real estate broker. Why did an apartment sell below market value? What about a foreclosure or auction purchase? Is the market going up or going down? What is an appropriate amount to seek to negotiate the asking price? All questions that I have heard and there are very specific answers depending on the market conditions and the individual property.
3- Do some due diligence for you. Your lawyer will do due diligence for you once you have an accepted offer. They search for potential issues with neighbors or a major capital project coming down the pipeline by reading the minutes of the Board meetings. But a good real estate broker knows the questions to ask the seller's rep to get a lot of information that will save you the time and cost of having the attorney find out later or worse, you find out after you move in. Why are the common charges and taxes so high on this given building? What other construction projects are happening nearby that may affect the views of the apartment?
4- Be familiar with local condo projects, new store openings or anything else that may affect the future value of your purchase. No one has a crystal ball to know what will happen in the future. But an experienced Manhattan broker will be able to guide you to the neighborhoods that will see the greatest appreciation if you are looking for an investment. Or they can tell you if you are renovating a townhouse, what the layout most desired by buyers would be as well as the type of finishes or amenities that you should include.
5- Protect your interests always and especially ahead of their own. Of course when you close, the real estate broker gets paid but there must always be a clear indication that they will protect your interests ahead of their own. A few years ago, a client asked me what I thought of a potential townhouse. I told him that the square footage was incorrect because it included the below grade which does not count and the price per square foot was too high. Ideally, your Manhattan buyer broker is going to realize that he must protect your interests even if that means you do not buy.
Obviously, there are many other things that a buyer broker will do for you when assisting you to purchase a co-op, condo or townhouse in the NYC market but these are 5 important ones.
The Author-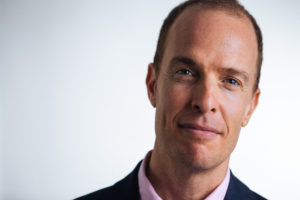 Brian Silvestry , a licensed real estate broker, has been selling residential and commercial real estate since 1999. He has sold in every Manhattan market from Battery Park City to Washington Heights.