Passive homes are starting to gain traction in the NYC real estate market with a few projects done and more on the way according to the NYT Sunday real estate section. These homes reduce the loss of energy tremendously by more efficient construction materials including thick insulated walls and double pane windows. They do not have traditional heating and cooling systems but rather use a system that exchanges interior and exterior air.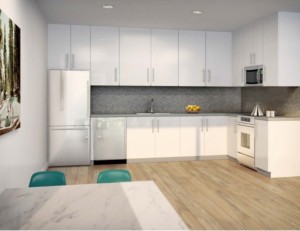 Some homes were built as early as about 10 years ago and some developments are employing these methods as well as some buildings/homes that are being retrofitted. The energy bills can be 1/4 of what they would be for a typical home. Proponents say the air is cleaner and thus reduces asthma and allergies.
There are two multifamily homes that are to receive passive certification in Harlem. One is a 34-unit rental at 542 West 153 street and the other is a 6 unit at 11 W 126 street. It is uncertain at this time if these features add value to the home and if so how much. What do you think? Would you pay more to rent or buy a Passive house?