Understanding NYC's archaic and often inequitable system of real estate taxes might be a life long pursuit but for the purposes of this blog, let's take a look at a couple of the items that influence your real estate taxes of a Manhattan townhouse.
One of the influencing factors is how recently the property transferred. You have some long time owners in Manhattan whose properties are now worth several million dollars yet their assessed values are artificially low due to the lack of a recent sale. However, once the property changes hands, the Department of Finance might be right there adjusting the value and raising your taxes.
Another factor that influences your real estate taxes are recent renovations and especially major alterations. Let's say that you purchase in Harlem, an SRO building, and convert it to a 2 family. The conventional wisdom is that you get reassessed and may end up paying lower taxes but the actual outcome may vary. You might find that you will get a tax increase for a renovation/alteration and then a tax increase for a new certificate of occupancy. A recent sale that I was working on fell through due to the buyer's concern about taxes post closing.  The building located in Harlem is an SRO with an annual tax bill of about $15,000. The buyers were going to convert to 2 family and their tax attorney advised them that they might end up getting two bumps up from $15k: one for the renovation and one for the new C of O. As a result, they could end up at $30k-$40k in annual taxes pretty quickly.
Recently, I showed a townhouse on the Upper west side where renovations were done to the property over the last 10 years but the taxes remained reasonable because the owner did not move walls within the building and so as a result didn't get hit with tax increases due to renovations or physically altering the building.
In all cases, always consult with a knowledgeable real estate tax attorney when considering a purchase of a Manhattan townhouse. This can help to avoid surprises later and better plan out your renovation.
The Author-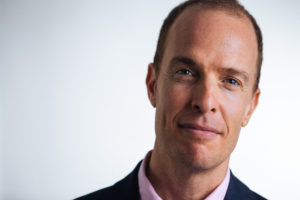 Brian Silvestry , a licensed real estate broker, has been selling residential and commercial real estate since 1999. He has sold in every neighborhood from Battery Park City to Washington Heights.