Many buyers and sellers do not understand the mortgage process unless they have recently purchased a Manhattan apartment. Here is an overview of the main steps in the loan process.
1- Application
2- Appraisal
3- Approval
4- Clear to close
5- Closing
When you put in a loan application to purchase a Manhattan apartment, they will typically ask for a plethora of documents including last 2 years tax returns, W2s, employment letter and bank statements. Simply, the bank wants to see that you have enough income to support the loan that you are applying for and that you have the down payment money plus an appropriate amount of reserves for post closing.  After the last financial crisis, banks are much more cautious.  So you have a stable job history, make at leasat 2.5 times or more the monthly mortgage, plus maintenance plus any installment debt that you have, have good credit and 20% down payment, and you are more or less in good shape.
During the loan application, the bank will send out an appraiser to confirm the value of the property is equal to or greater than the price on the sales contract. Assuming that all of your documents check out and the appraisal comes back okay, you will receive an approval. Sounds simple but from when you get your application in, this process can take from 2 to 4 weeks on average. Once you have your approval, you can close right? Not exactly.
Once your loan commitment (bank approval) is issued, there will be conditions to the commitment that the bank will require to clear the file to close. These can be as simple as a letter explaining a large deposit in your bank account or obtaining homeowner's insurance. Sometimes these conditions can be quite numerous. Once when I sold an apartment on the upper west side, the lender required the purchaser to show 12 months of cancelled checks for rent that they paid for the previous year. When you submit all of the items required the bank will clear the file to close. This can take another 30 days or so and when that is done the bank is ready to close!
The Author-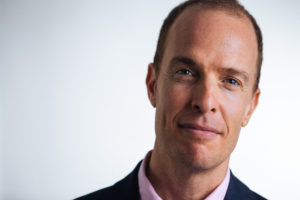 Brian Silvestry , a licensed real estate broker, has been selling residential and commercial real estate since 1999. He has sold in every Manhattan market from Battery Park City to Washington Heights.