According to the NYPost, the upper upper west side from 96th street to 110th street is a section of Manhattan to take a closer look if you are considering purchasing. I have lived in this neighborhood for 11 years in Park West Village- where 4 of the 7 seven buildings are condos and 3 remain rentals. Over the last several years, we have seen the emergence of the Columbus Square shopping center with Whole Foods as the anchor and recent additions include Bare Burger and Yogurt land.
Often overlooked and not mentioned in the NY Post article,  the Park West Village condos include 372,382,392 and 400 Central Park west. One of the few condos on Central Park west, prices have risen but still are a reasonable $1500-1600 per square foot on average with very low monthly charges. Common charges and taxes together for these postwar buildings are about $1 per square foot. So a 1140 square foot 2bd/2ba with a balcony can be had for about $1.8-$1.9 million with monthly charges of about $1200 per month. How many buildings can make that claim?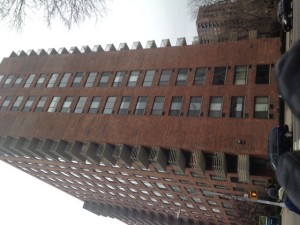 Another offering is the redesigned 360 Central Park west which is at the corner of  96th street and Central Park west. Prices start around $1.6 million for a 1 bedroom apartment.