In an ideal setting,  a Manhattan townhouse will be delivered vacant and sold to a buyer who can convert it to a single family mansion, condos or a rental building. However, when a Manhattan building is conveyed with a rent stabilized tenant or a few rent stabilized tenants, then the buyer pool will narrow but it still has tremendous value. The factors that impact the value will be size of the apartment, likelihood of accepting a buyout, and what percentage of square footage, the RS tenants occupy within the building. The calculation of value is going to be based on the net operating income.(NOI). The NOI and cap rate will dictate the value, but the upside which the buyer/investor will evaluate will have to do the likelihood that the tenant might be bought out now or in the near future, the age of the tenant, and how likely they might have immediate family who will succeed them within the apartment.
For example, on a recent tour of Upper west side townhouses with an investor we looked a one building that was asking $5.4 million with 6 units 2 of which were rent stabilized. Within the same neighborhood, a 7 unit building was asking nearly $1 million more with all free market tenants. Both were both offered at an approximate 3% cap rate.
Now what happens when the majority or all of the building is occupied by rent stabilized tenants and the cap rate is extremely low or the income is not even covering the expenses, now you will see an even more narrow pool of buyers whose expectations for a discount go up as the rents paid by the tenants goes down as does the likelihood of a buyout. In this situation, a more thorough analysis based on current market conditions will need to be done by a Manhattan real estate broker experienced in the transfer of townhouses and multifamily properties.
The Author-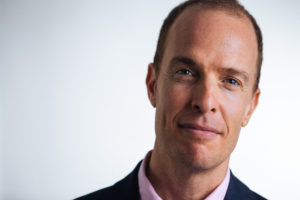 Brian Silvestry , a licensed real estate broker, has been selling residential and commercial real estate since 1999. He has sold in every neighborhood from Battery Park City to Washington Heights.