From the same team that brought 15 CPW comes this 54 story building with ony 31 units.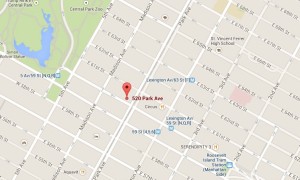 Zeckendorf development together with the starchitect of starchitects, Robert A.M. Stern bring this 54 story limestone building to life on Park avenue. Well, the building is on the side street but the address thanks to air rights bought from the church gained the address 520 Park avenue.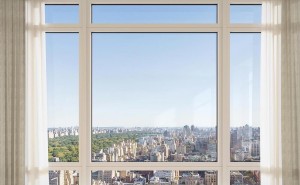 Prices start around $16mm for one floor and duplexes around $67mm according the CurbedNY. The penthouse is set to ask a cool $130mm. The building is trying to recreate the success the developer and architect had at 15 CPW which recorded sales over $2 billion and started this whole new construction with prewar exteriors.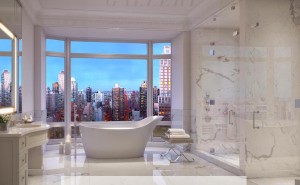 The amenities are not that different than 432 Park avenue with a fitness center, garden, lap pool…
Sales are supposed to start this year. It will be interested to see if this building can recreate the success of 15 CPW. That was a different market and 2015 will be the year with much more competition for new luxury developments in Manhattan. 6500 units altogether are set to come to the market in all price points.